Hot
New
In stock
Pre-order
Out stock
PAWOOF Designer Collections Dog Leash Black Version
Size: 5.9 feet of easy-grip dog leash; 3.9 feet of hands-free dog leash.
【Designer Collections】From the moment you take your dog for a walk, the PAWOOF designer collections dog leash turns your dog into a star, shining all the way, while keeping your dog in a good mood all day.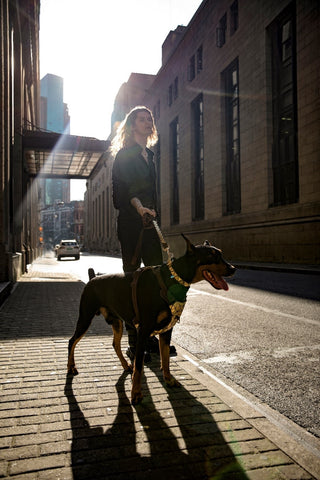 【Stylish and fashionable】People stop us to find out what kind of dog leash it is.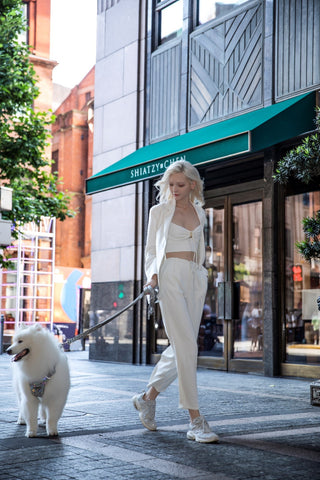 【Comfortable and Safe】The padded handle with soft fiber velvet lining is extremely comfortable and completely eliminates the burning feeling caused by rough fabric, allowing you to enjoy walking with your dog. The 360° rotating swivel clasp prevents the leash from twisting and your dog from getting tangled. The cross-stitching lines are wear-resistant to ensure the leash to lasts for years. Heavy-duty metal clasps increase durability.
【Dual Modes】 Easy-grip handle or hands-free waist wearing makes walking, running or hiking with your dog a fun experience. By adjusting the handle, it instantly becomes a hands-free dog leash, which allows you to have full control of your pet while your hands are free.
【Shock Absorbing Bungee Leash】The PAWOOF dog leash has a FLEXIBLE BUNGEE which works as a SHOCK ABSORBER to absorb the force of strong dogs that pull.
【Perfect Gift】Display your extraordinary taste. This leash is the perfect gift for Thanksgiving, Christmas, New Year, etc. A big surprise for your friends!