Hot
New
In stock
Pre-order
Out stock
PAWOOF Designer Collections Dog Harness Black Version
S (Neck: 12" – 15"; Chest: 15"- 19")
M (Neck: 15.7" – 20.5"; Chest: 20.5"- 27.5")
L (Neck: 16.5" – 23.6"; Chest: 23.6"- 31.5")
XL (Neck: 19.7" – 29.9"; Chest: 31.5"- 43.3")


How long does it take to turn your dog into a big star? Just a few seconds! Simply  put on the PAWOOF dream color bling bling harness.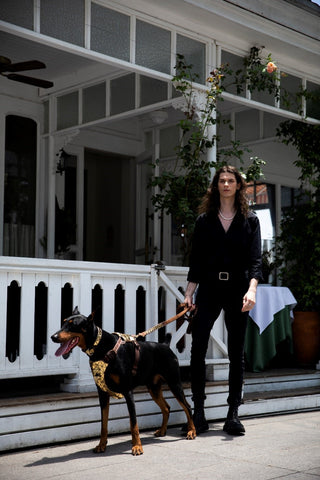 People stop us to find out what kind of harness it is.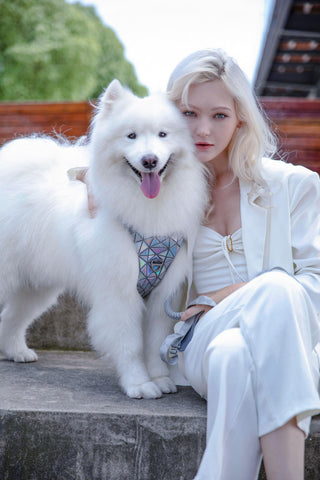 【Comfortable and Easy】Six points of adjustment for an optimal fit. Quick snap buckles make it easy to wear and take off. The super soft fiber velvet lining and foam-padded construction provides all-day comfort.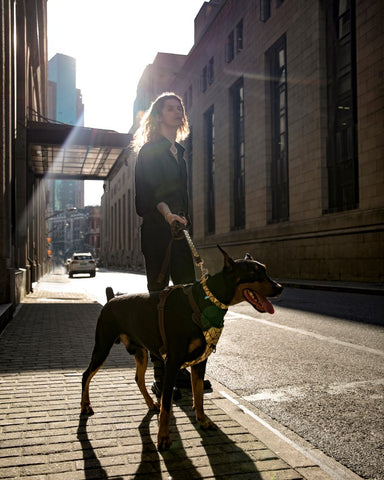 【Durable and Safe】Vest-style design can evenly distributes leash pressure across the chest and shoulders to prevent choking or and neck strain. Locking design and reinforced webbing ensure safety. Widened straps evenly distributes make pulling pressure evenly distributed to prevent pulling and choking. The back aluminum alloy V-ring allows for casual walking and jogging. while No-choke front V-ring is no-choke design stopping prevents pulling on walks and is perfect for dog training or working. Permanent ID card on the harness for filling in information.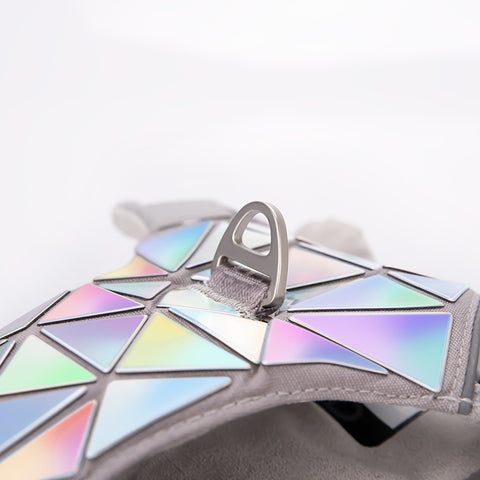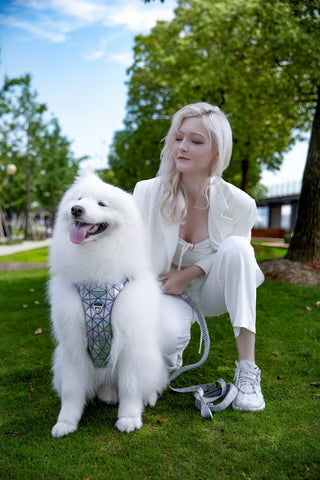 【Perfect Gift】Display your extraordinary taste. This harness is the perfect gift for Thanksgiving, Christmas, New Year, etc. A big surprise for your friends!