Is Adopting Two Cats Better Than Adopting One?
Posted by YU HUAN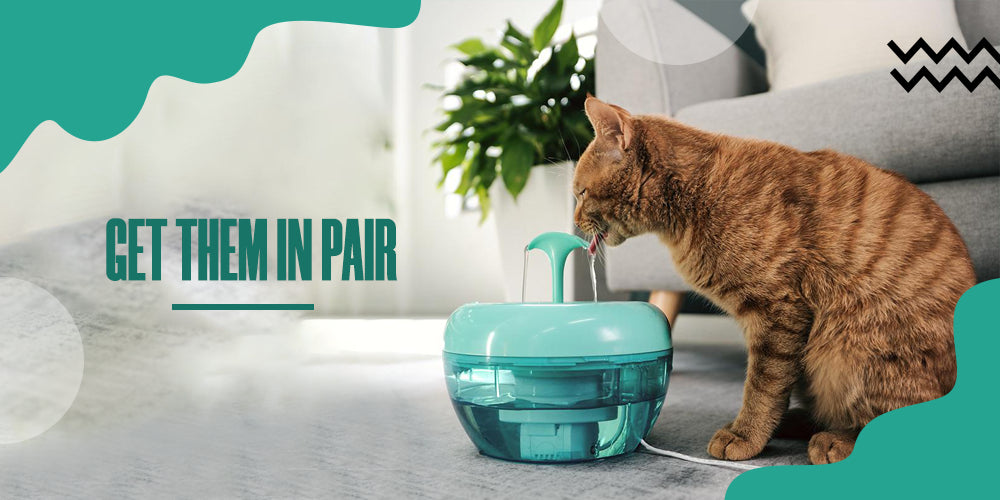 The more, the merrier, as said in case you are a first-time pet cat owner. Cats are socially very amicable and love to mingle with their surroundings and society. Even though a single pet cat might be equally good, getting two is always better than getting one. Your feline pet intermixes well in the company of its companion but will never be socially deprived. Every by-product in the feline fraternity cherishes its own company, and it feels good to stay beside her companion, relishing her company. 
Why two cats?
Cats adoption guide is the best example showing how loyal, lovable, and affectionate your pet cats are ever since they have been in those potty training days. These beautiful pets are ideal companions who dedicate their lives to bestowing you with the unconditional love you have always admired. They relieve stress, help improve heart health, inspire and boost your mood. Excessively rewarding, as these furry friends are, they help you relax and unwind. Let us now go deep into the reasons as to why owning two pet cats proves much more compatible than just having one!
1) Mental stimulation
You do not need to worry about the new cat's mental health and conditioning as they are independent loners and settle around all by themselves. Feels so relaxing and relieving when you see the two cats companioning one another with equal elan. Being of the same litter, the two gel well and complement each other's presence with a buffet of activities that keeps you and your family engaged. The encouragement to develop and grow comes as a significant advantage to the psychology of the pet cat owner.
2) All fun mood 
As mentioned earlier, cats can be very social, interacting with each other and particularly with society. They are in an all-fun mood, with their "don't care" attitude being the source of an endless supply of positivity and emotional well-being to the people to whom they matter the most. The presence of two kittens adds to the fun when they can benefit themselves with a consistent companion ideology. They have to be playful and exercise all day which needs constant twinning. The duo sets a fine example of friendship, loyalty, and trust.
3) Keep the balance maintained
The duo understands each other and guides one another while carrying any activity. It might get a bit difficult to train one kitten, but it also becomes so easy when you have a couple. The two pets sharpen and hone each other with time. Following each other continuously, your pets are likely to learn and train quickly without a lot of pampering. They keep the sociological, psychological, and physical stability maintained.
4) Better behavior in their backyard
Owning two is better than one also because of the establishment of better behavioral traits. The two of them do not just complement each other's activities. They train, eat, rest, and repeat together. They share their litter boxes, beds, toys, food, and other essential pet supplies that form their basic needs. All in all, they look to live in a shelter and share the same by never compromising on each other's safety. They rather trust their company and love to live with it.
Trust the duo, and you will feel the change!
Let your kitten partner with its companion for affectionate grooming and balanced overall growth. As a first-time pet cat owner, you have to understand the depth of relationship your fur baby would love to cherish with a companion. It's true, and it is all about the bond that makes the siblings fall for each other. Let the two be entangled in love, and you will see the magic happen. GO! Your pet's best buddy is knocking doors!