Best Products To Keep Your Pet Healthy and Safe
Posted by YU HUAN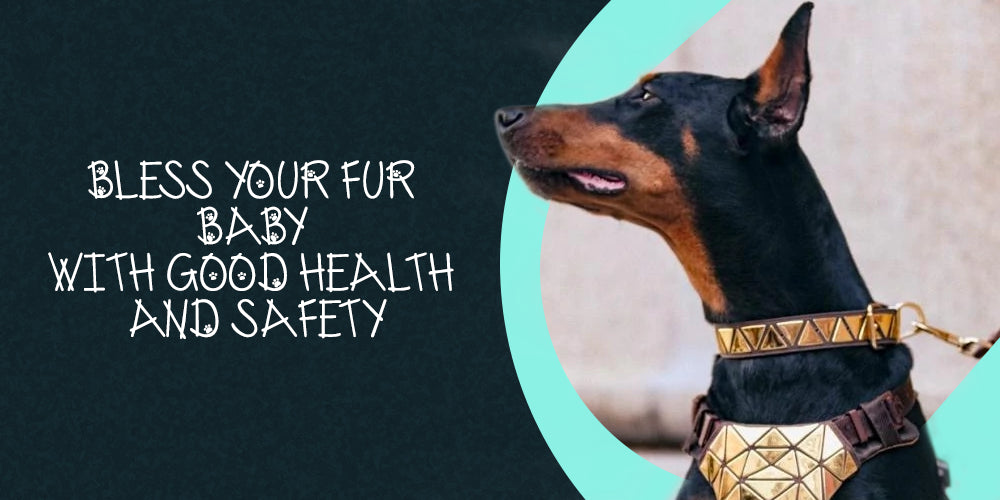 In addition to love, companionship, and admiration, your furry soulmate comes home as a big responsibility to you and your family members. There is so much more to pet ownership than just a daily bowl of kibble. Healthy living, mental stimulation, and physical well-being should be imbibed to improve their daily lives. Your four-legged family member's everyday safety, happiness, and greeting range from the small "thankyou" gesture to the unwavering support that can help your pet bloom and blossom in full colors from the very potty training days. Anything you do for your four-legged companion will act as a therapeutic treatment to keep it young and lively for a lifetime. 
Best pet products to keep your pet healthy and safe
To start with is to consider the very broad and diversified universe of the best pet products. Harness, leash, food bowl, mat, bed, etc. Following a set daily pet care routine with proper exercise, regular check-ups, preventive medications, and activities to groom and train your pet lead to strongly lending unequivocal support. Let us now unfold a bouquet of pet products handpicked to keep your dog naturally healthy. 
1) Dog harness
Considered one of the best pet products, a dog harness helps prevent your dog from slipping out. It becomes helpful for the pets to learn to walk on a leash from the very early potty training days. A dog harness is much more comprehensive support to the pet who could otherwise get injured more likely to be pulled or tugged at the leash. A good quality harness fastens more securely across the pet's body. On the other hand, the dog's collars could easily slip past the collar area, thus making the pet potentially run to the unknown's yard. The best example of 360 degrees protecting dog harness is PAWOOF Designer Collections Dog Harness Golden Version. 
2) Dog collar
A dog collar is a piece of material put around the neck of the dog. A collar may be used for restraint, identification, fashion, or protection. Using a dog collar to control their movement helps instill much more discipline to protect the newbie pets such as puppies and kittens from wandering off, especially when your pet friend is new and unfamiliar with the situation. Gives you better control of the dog's movement with the application of comparatively less physical strength. The collar unleashes a control depending on the dog's size, shape and stature and is easier to deal with than a harness. Following the traditional dog-handling wisdom with a contemporary style,  PAWOOF Designer Collection Genuine Leather Dog Collar Golden Version proves a stand-out in the dog collar market already brimming in different styles. 
3) Dog leash 
Leashes prevent your dog from chasing animals, people, or bikes. Enhancing your pet's level of obedience, the leash is the lifeline for your pet. Restricting access to uncontrolled traffic and unrestrained animals, the leash dramatically reduces the chances of animal bites. The leash ensures the pet is obedient enough to be the true reflection of its owner's decency, sincerity, sophistication, and class. 
4) Pet food bowls
Elevated pet food bowls are known to keep your pet healthy naturally. Helping with ease in swallowing, when your dog has to bend over to drink water or eat food, they have to move food and water against gravity up the esophagus into the stomach, elevating the bowl does the trick here. Eating in an elevated bowl puts less strain on the neck and helps support when the older pets suffer from a degrading physical condition. These reduce the pressure on joints and bones. 
5) Pet feeding mat



Cleanliness is godliness, and for pets, the message becomes more significant. Attractive and hardworking, the pet feeding mat placement helps mealtime tidy. The product turns extremely helpful for pets who are extra messy-eaters. The pet feeding mat declutters the air of chaos prevailing during your pet's mealtime. It offers plenty of space and optimal surface to accommodate a pet food bowl and a water dish. A food mat can help food bowls stay firmly while he chows down.
Help them keep healthy and safe
It often happens that the unhealthy habits that human beings usually follow could get transferred, affecting the pet's health, well-being, physical and mental growth unless and until realized that the bond is such that it makes your pet your priority. With the application of the ideal pet care products on practical grounds, your lovely furry friends keep safe and stay healthy Choose pet products for attaining the health and safety levels your pet requires.